Sodium Laureth (2) Sulfate(AE2S/SLES) , a widely used anionic surfactant, white paste or light yellow liquid, which can be used in the application of shampoo, bath gel, detergent, oil-displacing agent and foam boosting agent. It features excellent hard water resistance, good biodegradability and great detergency.

We supply L-Hydroxyproline with purity above 99.5%, normally used as flavoring agent and nutrient supplements in flavors&fragrance.

We supply Methyl Iodide (Iodomethane) with assay > 99%,Downstream application is catalyst for acetic acid, synthesis for Vitamin UII, Methylation reagent, etc.

We supply Potassium Iodide with assay >99.5%. Downstrame application is synthesis for pharmaceuticals, pesticides, feed additives, etc.

Expandable microspheres are thermoplastic coreshell microscopic spheres that are very resilient. They can be compressed with a certain pressure and resume their original volume when the pressure is  withdrawn.  Applications: wine corks, auto interiors, silicone rubber, leather coating, cables, etc.

We supply Glycolic acid with industrial grade and pharma grade, two grades mainly differs from its Cl content. Normally used in chemical cleaning, cosmetics,daily checmials and in new materials with biodegradable property.
NCMC Profile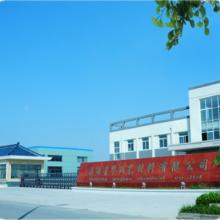 Nanjing Chemical Material Corporation. (NCMC) , first founded as a state-owned enterprise in 1955, reformed into private company in 2007. The company is headquartered in Nanjing, with 2 subsidiaries, (NCMC Nano-Tech Co.,ltd, NCMC Wae Lubricant Co.,ltd, ) , 3 offices in Beijing, Shanghai, Guangzhou, one plant in Nantong City. NCMC is specialized in the import and export of high-quality chemical product, covering areas in lubricants, personal care, C.A.S.E, pharmaceutical and pesiticide, oil and water treatment, flavors and fragrances, organic & inorganic chemicals, ect. Based on its own R&D center and production facility, NCMC has evolved and leveraged its position to provide service and product solutions that are tailored to the needs of the customers of a dynamic industry. If you are interested in other related products, please visit our offcial website www.njchemm.com.
More Details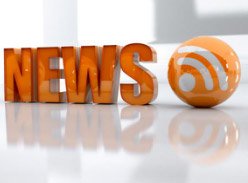 TEL:+86-25-52337978
EMAIL: info@njchm.com
ADDRESS:12/F, Block B, Technology and Innovation Building, Nanjing University of Technology, No.5 New Model Road, Nanjing 210009, China