Antifoaming agent is a common processing aid in industrial production, which can reduce the surface tension of water, solution, suspension, etc., prevent the formation of foam, or reduce or eliminate the original foam. Our antifoaming agents can be applied in various fields, such as pulp&paper, textile industry, industrial cleaning, adhesive, nutrition industry, fabric care, building materials, water treatment, metal processing, paints&coatings, oilfield industry, and metallurgy. Especially in the field of nourishment, our products are highly competitive.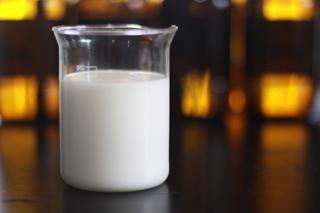 Pulp&Paper
During the pulping process, excess foam will negatively impact process and equipment efficiency, leading to inferior or rejected paper. In this way, defoamers and antifoams are a necessity to the entire paper making process. Our defoamers can be used in various processes such as paper making,coating, surface adhesive,pulping and sewage treatment.
Textile industry
Due to the large-scale use of textile dyeing and finishing auxiliaries, a large amount of foam is produced during the wet processing of textile dyeing and finishing, which makes the production operation inconvenient. Therefore, the textile dyeing and finishing industry must eliminate harmful foam. We provide high-quality defoamers for different processes, such as general textile processes, batik, textile auxillaries addition, polyester dyeing (130℃), cotton dyeing(60-80℃), scouring enzyme, desizing, boiling (80-100℃), textile sizing and so on.
Industrial cleaning
Industrial cleaning is a vital part of industrial production. Good defoamers are of great importance in preventing excess foam from affecting the cleaning process. In this respect, we offer defoamers for electroplating cleaning, steel plate cleaning, PCB cleaning and other industrial cleaning activities.
Adhesive
Foam formed during processing, mixing or high speed coating processes is a menace for many adhesive applications. In order to solve these problems, we provide defoamers used in pressure sensitive adhesive,gel print,leather edge oil,jelly glue and white latex.
Nutrition industry fermentation
We provide low-cost, highly competitive polyether and silicone defoamers for the fermentation industry.
Our products are widely used in fermentation processes involving glutamic acid, citric acid, lysine, leucine, dibasic acid, oxytetracycline, chlortetracycline, abamectin, colistin, vitamin C, coenzyme Q10, erythritol, Yeast and other microorganisms and strains culture.
Food additives
We provide high-efficient defoamers as food additives to solve the foaming problems in food production. Our products have the characteristics of rapid defoaming and long-lasting foam suppression. They can be widely used in soy protein extraction technology, pea starch processing, meat production, beer production, baked food processing, oil processing, jelly, juice, jam processing, instant food production, ice cream processing and vegetable processing.
Fabric care
We provide defoamers used in fabric conditioner, ADW, liquid detergent and washing powder. They are easy to use in liquid detergent and fabric softener formulas and can provide fast defoaming.
Building materials
The entrainment of air into cement based building materials leads inevitably to a loss of quality of high-performance concretes. Undesired air voids can weaken the system resulting in lower mechanical strength and abrasion resistance. To solve the problems, we provide defoamers used in water reducing agent,ready mixed concrete and dry mortar.
Water treatment
Water treatment defoamer is a defoamer specially developed for various water treatment systems. The characteristics are: fast defoaming speed, long foam suppression time, high efficiency, low dosage, dispersed in water, good compatibility with liquid products, and not easy to demulsify and float oil. Our product can be used in car painting sewage treatment, sanitary sewage treatment, power plant desulfurization(lime method), seawater direct discharge treatment  and sewage direct discharge treatment.
Metal processing
As we know, foam will affect the normal operation of the machine during metal processing.  The foam increases gas-liquid contact surface and promotes oxidation, causing uneven mixing of ingredients and product deterioration. In this industry, we offer high quality defoamers used in total metal synthesis and metal semisynthetic emulsion to solve the problems.
Paints&coatings
Defoamers for paints and coatings is an additive that rapidly eliminates foam during paint application. Our defoamers for paints and coatings can be applied in waterborne wood lacquer, waterborne industrial lacquer, ordinary latex paint,thick latex paint, emulsion polymerization, water-based Ink and Powder coating.
Oilfield industry
Our defoamers for drilling, cementing and lubricationg oil can make industrial oil and gas processes more efficient.
Metallurgy
We provide defoamers for the metallurgical industry, which mainly used for mineral flotation and gold cyanidation. The defoaming agent used in the mineral flotation can maintain a good defoaming effect in a high-shear working environment, which is suitable for potash flotation and other flotation operations of various metal ores such asbauxite, phosphate, etc.  And defoamers for gold cyanidation can be used in various kinds of gold extraction processes and Copper sulfur concentrate flotation.