When talking about team building activities, what comes to your mind?
To find a restaurant?
Dining together?
When talking about working, what comes to your mind?
Bury your head in the work and ignore everything?
NCMC, as a company full of 'young brains', our answer is NO!
NCMC is striving to achieve a better life for all.
Innovative and exciting things are happening everyday here.
As well as new gains.
The scorching summer is behind us.
We warmly welcome the arrival of Autumn.
On Oct.22, all the young staff of NCMC set out again to the mountain for camping!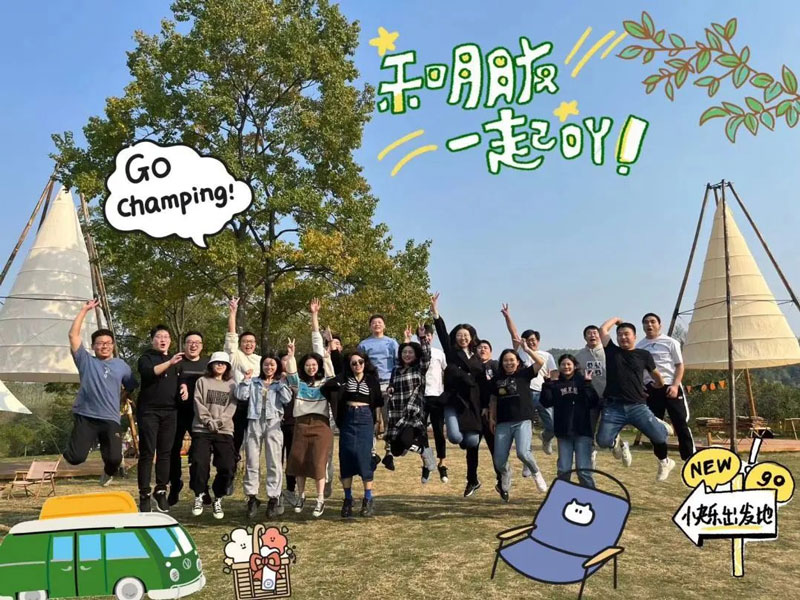 Tents scattering on the lawn,
giving us a shade for rest.
The leaves are quivering
with music chasing the wind.
Smiling faces are as bright as sunshine.
The scene is filled with a sense of occasion.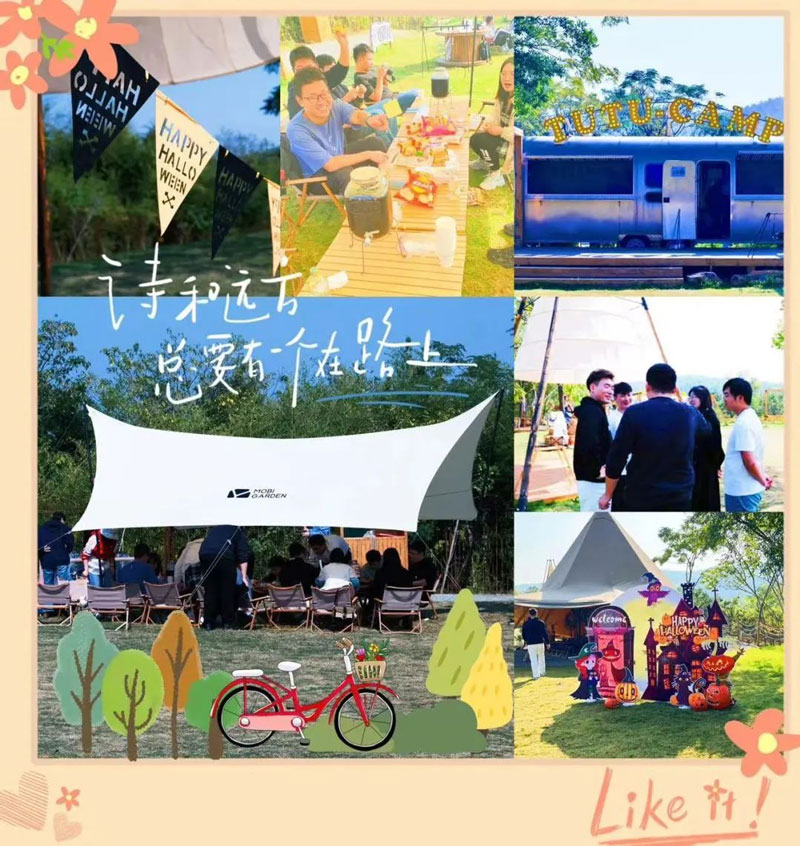 Game is always the must-have program and everyone race each other to get the lead
and win credits for the teams.
Hilarious speech
Unrestrained imagination
Logical questions
Humorous answers
Wisdom and passion of all the young staff along with the wind
outline the unique romance among the beautiful mountains and plains.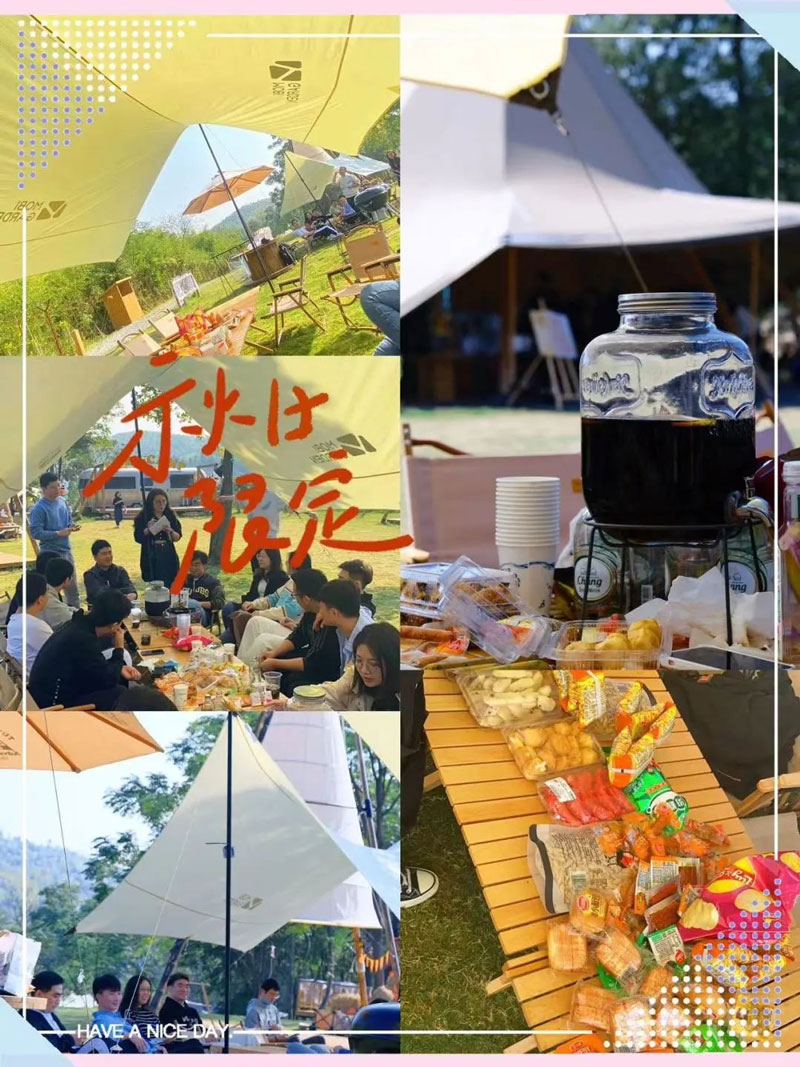 Talking, singing and playing along with surprises
converge to the lucky moments in our daily life.
What's more, deliberate sharing of everyone connect and remind the lovely little things we own together.
"How to control our emotion"
"The most fulfilling things in your work"
"Your most recommended tourist spots"
"The food and customs of your hometown"
...
Everyone has his/her own story
and everyone is inspired.
The key part of camping has always been eating and drinking.
The young staff volunteer to cook one by one!
We feast ourselves with various types of fruit, barbecue,
and fantastic soft drinkings.
What a wonderful day!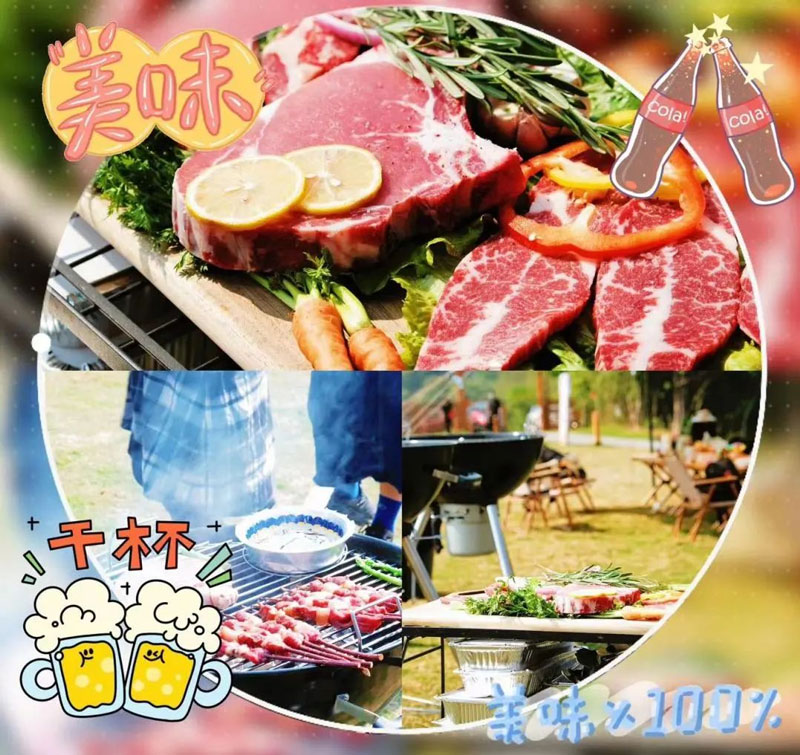 Camping in autumn give all of us a chance to slow down and enjoy our lives,
to leave cities behind and walk into the nature.
Hanging out together drew us closer
and we are much certain to love and to be loved.
As we know,
the world is there to be explored,
the dream is there to be pursued,
the bright future is there to be expected.