We have peaceful times because someone shelters you from the wind and rain;
We can move forward fearlessly because someone is always there to protect you;
Be grateful and walk with love
On the occasion of Thanksgiving Day coming
Say thank you to those in your life who helped you and love you
The early morning sunlight shines in through the window and softly falls on our well- arranged "Thanksgiving Corner", which fills the foyer of NCMC with a warm atmosphere.
When we came to work as usual, the moment the elevator door opened, poster of "Happy Thanksgiving Day" and the Morandi-colored balloon wall jumped into our eyes with surprise and warmth.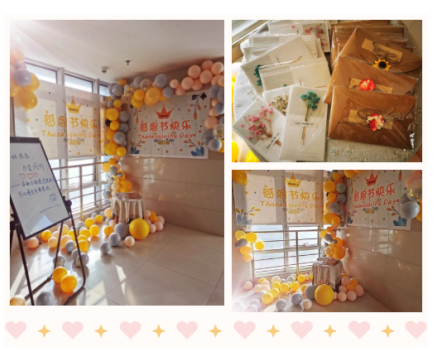 Thanksgiving is a day for "affectionate confessions"
Chinese people are always shy, but we can also use other ways like through cards to express what we are embarrassed to say and "say" it out loud;
Be a grateful man, we will find ourselves well loved by many people and treated tenderly by the world.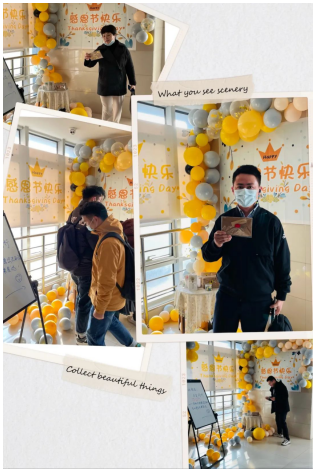 One of our colleagues wrote this:
I am grateful to my parents for planting the seeds of integrity and kindness in my heart; I am grateful to my family for accompanying and caring along the way through trials and hardships; I am grateful to my friends, who have always been the warm stars in my life; I am grateful to my colleagues for giving me firm trust to moving forward. I am also grateful to myself, never give up the original intention and effort of embracing and creating beauty.
Face the world with a grateful heart.
Be grateful and everything will be beautiful.